Recent News
Archimedes is Beta Protected Single Pool is
live
! To learn more about the new product, check out
Protected Single Pools
for more information!
Check out some new exciting opportunities in the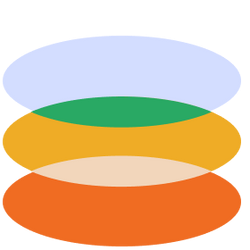 Community
section if you are interested in becoming a G(r)eek!
Docs Content
Introduction
Value Proposition
Tokenomics & Ecosystem
Liquidity Providers
Strategies
Leverage
Governance
Archive
Join our Community & Keep Updated
Please join us on our different social media or blog platforms:
Marketing Materials
Disclosures
Risks Disclosure Statement
Risks of Using Protocol
Privacy Policy
Terms of Service
Legal Notice
Please review all protocol documentation and our
DISCLAIMERS: RISK OF USING PROTOCOL
page before using the Archimedes Finance protocol and/or interacting with ARCH or the lvUSD token.
Warning: this documentation is unfinished and still work in progress.
Disclaimer: Certain statements in this document constitute forward-looking statements. Such forward-looking statements, including the intended actions and performance objectives of the Company, involve known and unknown risks, uncertainties, and other important factors that could cause the actual results of the Company to differ materially from any future results expressed or implied by such forward-looking statements. Accordingly, readers should not place undue reliance on forward-looking statements. No representation or warranty is made as to future performance or such forward-looking statements.