Archimedes proudly unveils the G(r)eek Creators, a dedicated initiative to champion content creators within our ecosystem. Our mission is twofold: to amplify Archimedes-centric content and to fortify our community's voice. Through this initiative, we aim to distribute our marketing endeavors, ensuring a decentralized and community-driven approach.
You can start as a Creator, but it can go way beyond this. If you demonstrate excellence in your craft, consistently proving you believe and care about Archimedes' mission, and you're interested in contributing further, you are eligible to become a
G(r)eek Ambassador
.
Who can participate?
The G(r)eek Creators Initiative welcomes participation from all members of our community, whether you're an Original G(r)eek or new to Archimedes. Most importantly, we seek content that resonates with the essence of Archimedes – innovative, insightful, and engaging. Your content should elevate the Archimedes brand, foster awareness, and encourage participation in the ecosystem.
Content that adds value to users and achieves wider reach and engagement will be given preference. Our aim is to spotlight contributions that not only add value to our users but also extend our influence both within and beyond the Archimedes community.
Please ensure originality in your submissions. Repurposed, duplicated, or plagiarized content will not be considered.
The Incentives: Grant Allocation
Each month, Archimedes dedicates a pool of ARCH tokens for our G(r)eek Creators Initiative. Depending on the volume, variety, and caliber of submissions, this pool will range from 250 to 1,500 ARCH tokens. The allocation for each unique content piece will be determined by:
Topic Relevance: While all Archimedes-related subjects are welcome, we place a premium on fresh perspectives and less-explored themes.
Community Engagement: Content that sparks discussions, garners views, and is widely shared.
Content Impact: We appreciate submissions that resonate deeply and leave a lasting impression.
Craftsmanship: Excellence in presentation, clarity, and creativity will be recognized. And fun! Don't forget fun! 😊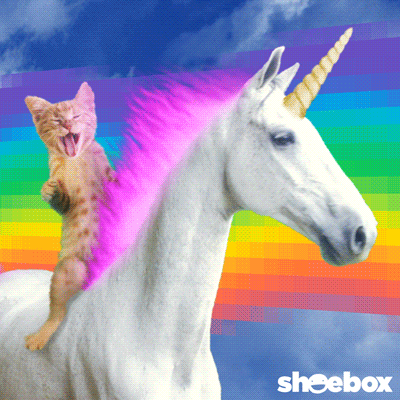 * Should there be any tokens unassigned at the end of a monthly cycle, they will be rolled over to enhance subsequent months rewards.
* The core team may consider a vesting schedule solution for the token rewards.
Remember: If you consistently deliver high quality content, you demonstrate creativity, and is great at building relationship, you're eligible to Ambassadorship within Archimedes.
The Content Spectrum & Requirements
At Archimedes, we celebrate diverse expressions of knowledge and creativity. We invite contributions across a broad spectrum:
Twitter X Narratives: Craft compelling threads that breed interaction and attract impressions.
In-depth Analyses: Pen articles or blogs that delve deep into Archimedes' universe.
Visual Tutorials: Create educational videos for platforms like YouTube (or even our User Docs).
Quick Glimpses: Share short, impactful video moments (up to 1 min) on platforms such as X or YouTube Shorts.
Auditory Insights: Host podcast episodes that resonate with the Archimedes ethos.
Infographics: Design infographics that visually communicate complex ideas about Archimedes' products.
And have fun! Add a sparkle of humor (respectfully!). Memes that blend humor with Archimedes' essence, are welcome and strongly encouraged!
Examples of high quality content:
Process & Timeline
The G(r)eek Creators Initiative is intended to be an ongoing program.
The Initiative is run in monthly cycles tied with Incentives, starting at the first of each month of each month
Creators submit their content via Archimedes' Zealy
At the end of each month, the Archimedes team will evaluate all submissions and make a decision on allocations

The Archimedes team reserves the right to reject submissions and allocations based on the criteria outlined above
In the future, we would like to move to a community drive voting system
Incentives are to be distributed within 7 days of monthly cycle end
Eligibility to the G(r)eek Ambassadorship
If you:
Have participated in the G(r)eek Creators for 2-3 months
Demonstrated excellence by consistently earning with all your submissions
Have a growing audience of >5K X/Twitter followers
Are great at building relationship - our community loves your content!
Has some time to help Archimedes further build its community
Archimedes Resources
The Archimedes team reserves the right to adjust and/or pause the program at any time, e.g., a good reason would be to pause in case the product sunsets and we need to pivot, such as our transition from our V1 to V2 from May to September 2023.
By submitting content to Archimedes' G(r)eek Creators Initiative, the submitter hereby assigns, transfers, and conveys all rights, title, and interest in and to the content, in perpetuity, to Archimedes. The content shall become the exclusive property of Archimedes, and Archimedes reserves the right to use, reproduce, modify, distribute, and display the content in any manner and for any purpose without any obligation to compensate the submitter.